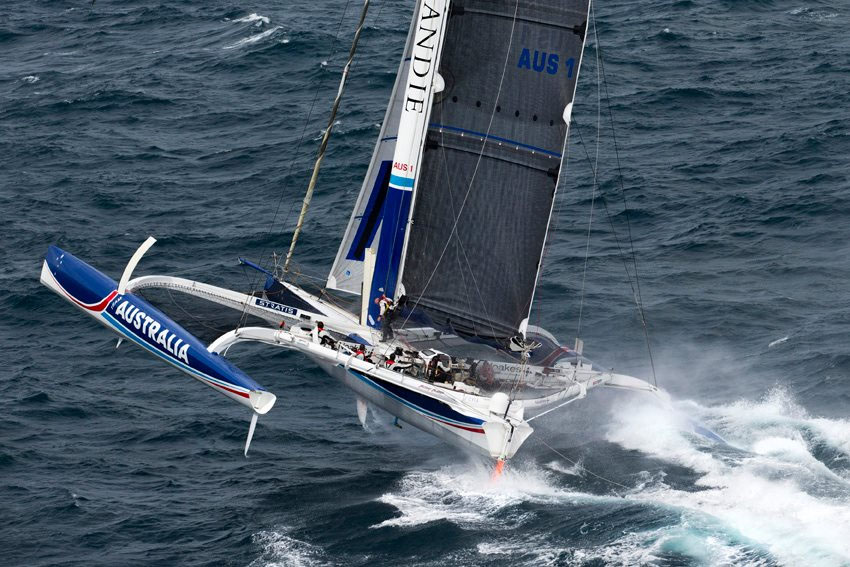 Photo Source: Team Australia Facebook Page
FUKU is based in Hong Kong as part of the Scallywag racing team. Previously she was called Team Australia and based in Sydney. She has set many race and passage records.
It was built in 2002 on the Mag France shipyard in Vendée. It is one of the first multihulls to have been made of nomex carbon sandwich pre-impregnated with resin, for greater lightness and rigidity.
It was launched as Bayer Cropscience for Team Bayer AG 1 to sail in the ORMA ( Ocean Racing Multihull Association ) class.
After its takeover by the Banque Populaire group , the renamed trimaran Banque Populaire IV was heavily modified and its performance increased as the events were won.
Video: